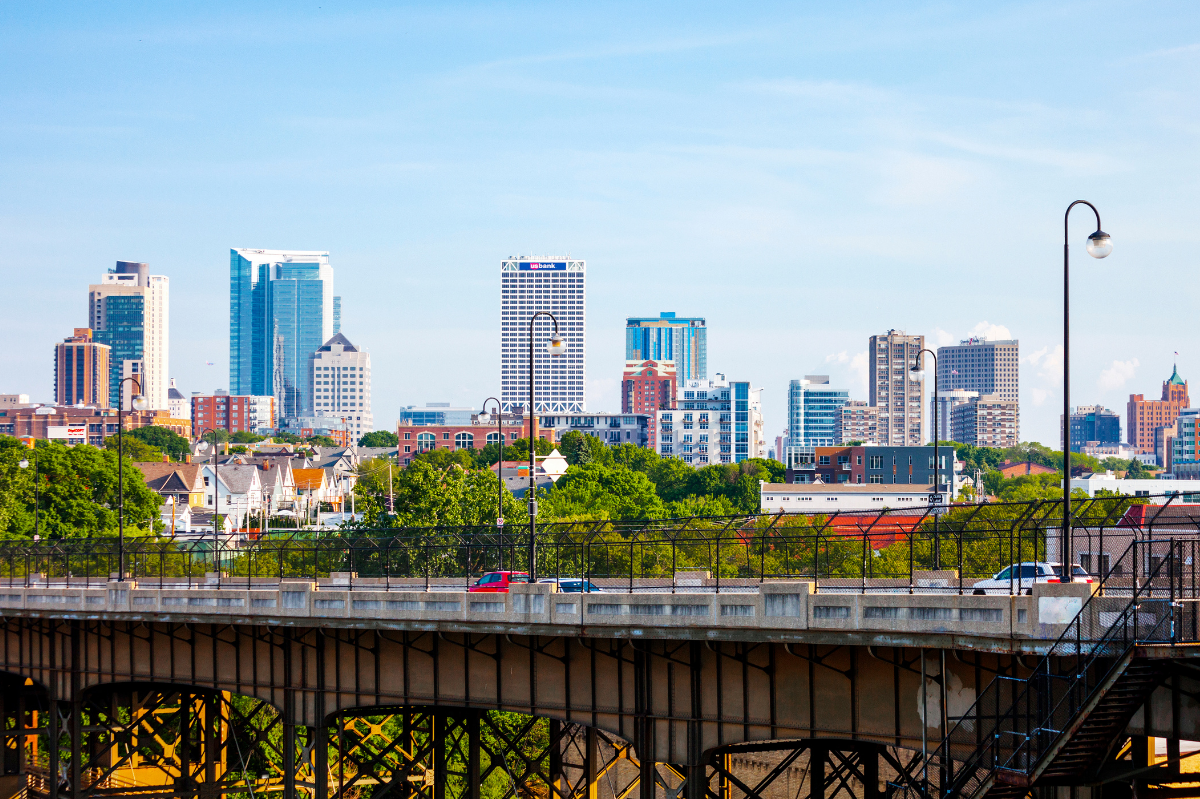 14 Mar

Our 10 Favorite Things Happening in Milwaukee

We previously wrote a blog post on why Milwaukee is a great market for real estate investors. Milwaukee is a great mid-sized city with a strong rental market. Additionally, the Milwaukee area has been experiencing a development boom for the last few years and it doesn't seem to be slowing down. This is great news for investors looking to add more properties to their portfolios.   

There are always exciting developments happening in downtown Milwaukee, but there's even more cool stuff going on just outside of the city that is discussed less often. 
Here's some cool real estate related stuff happening in and around the city: 
1. Milwaukee's Bronzeville landed on 'The New York Times' top places around the globe to visit. "Sites in the area like America's Black Holocaust Museum to Pete's Fruit Market, and other artistic spaces have all contributed to the area's vibrancy," says Robert "Biko" Baker, an instructor at UW-Milwaukee in the African and African Diaspora Studies Department.
2. The former Phillis Wheatley School at 2442 N. 20th St. will soon reopen as 42 apartments. It's the latest former Milwaukee Public Schools building to be converted to affordable housing.
3. Indoor farm in Milwaukee 'hacks' nature to grow food all year long: Fresh greens for stores, restaurants, and food service companies across the city, and new jobs in the heart of Milwaukee.
4. Milwaukee Envision proposal focuses on south side neighborhood Polonia. "A new neighborhood plan aims to guide the future of the S. 13th St. commercial corridor and surrounding Polonia neighborhood between W. Harrison Ave. and W. Morgan Ave. Action items include better integrating the Kinnickinnic River with the neighborhood, a potential street festival, and traffic calming improvements to improve pedestrian safety and develop a sense of place." (Urban Milwaukee)
5. The Milwaukee Metropolitan Sewerage District would like community feedback on how to develop a new, 10-acre green space in Century City. MMSD has prepared three conceptual options that would complement the basin. Each has a mix of trails and community space, with a focus on either play, nature, or gathering.
6. Buy local beer and help people get into homeownership? We can get on board with that! 🏠🍺
7. Milwaukee is getting its third mass timber structure! A downtown Milwaukee apartment project that will use an unusual construction method is planning a spring groundbreaking after the developers completed their site purchase. 
8. Speaking of timber construction, Ascent will be the tallest timber tower in the world once it's completed, according to developer New Land Enterprises LLP. 
9. Construction is expected to begin this August on a 32-floor, 295-unit building on the river in the Third Ward.
10. A flurry of new hotel projects in northwest metro Milwaukee is a sign of developer confidence.
Whether you're a new or seasoned investor, we would love to help you explore opportunities in the area. Contact us today.