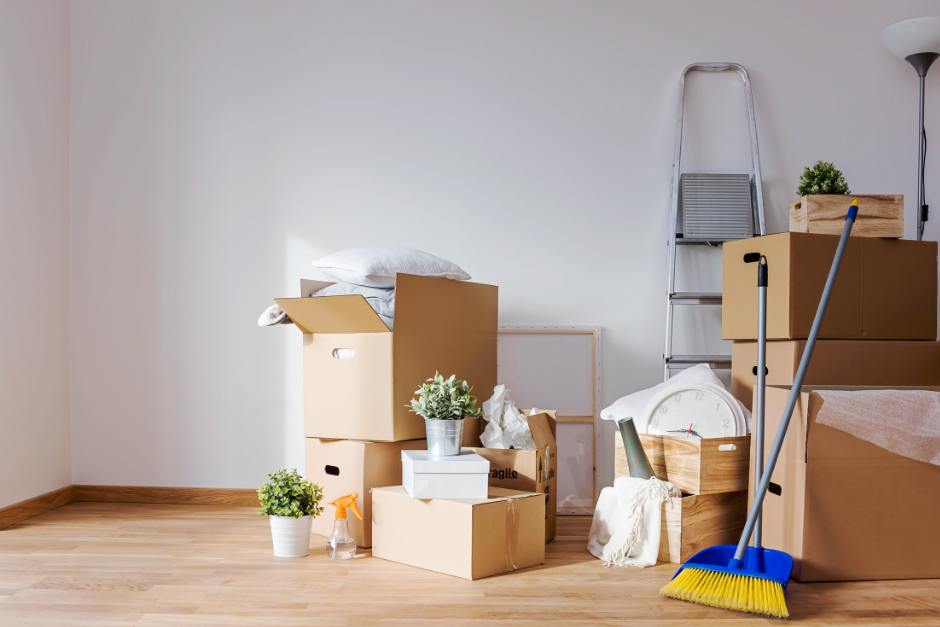 10 May

How to Get Your Security Deposit Back in Full

It's moving season and we want to give your security deposit back to you. We're always sorry to see our tenants go but understand that life changes and you may need a new home at this time.

It's important for both the property manager (that's us!) and the resident to take steps to ensure you get your security deposit returned to you in full. No one likes moving but getting your money back is sure to make your move a little more pleasant. Read through these proven tips:
1. Keep a clean and clutter-free home
Preparing to get your deposit back starts when you move in. Avoid getting charged for damage by using removable hooks. Clean regularly and report any maintenance issues to your property manager right away. The better you maintain your home during your tenancy, the more likely you are to get your deposit back when you move out.
2. Give proper notice
Normally, a 60-day notice in writing is required in Welcome Home Milwaukee's lease.
3. Document any damage
Welcome Home Milwaukee takes photos during inspections and maintenance, then provides reporting to owners. However, it's never a bad idea to document anything that comes up on your own.
4. Read your lease
Take time to read through your lease (or re-read it) ahead of your move so there are no surprises. If you have any questions at all about the rules, don't hesitate to check with us. We always want our tenants to know their rights. 
5. Pay all charges and utilities on time during your tenancy
6. Clean thoroughly 
In addition to the standard vacuuming and dusting, plan to do a deeper clean if you want all of your deposit money back. Clean appliances and wipe down the tub, shower, vanity, and toilet in bathrooms. Check out a spring cleaning checklist so you don't miss anything. If you don't have time to do it yourself, consider hiring a professional cleaning company.
7. Have a good look around
Once you're mostly packed up, do a walk through of the home to make sure you didn't miss any damage or areas that need further cleaning. Leaving items behind can also result in partial loss of a security deposit.
8. Do small repairs
Minor repairs like replacing light bulbs, filling nail holes, and unclogging drains are small things that can improve the condition of your rental.
9. Take pictures before you move out, especially if your roommates aren't moving at the same time.
You might leave the place in awesome condition, but your roommates might not do the same. If there's damage after you leave, then you might be able to still get your share of the deposit back.
10. Move out on time
If you move out after your notice date without proper approval, you could be charged extra.
11. Have a friend to a mock inspection
A fresh set of eyes may catch something that you missed.
12. Schedule a move out inspection to walk through your home with your property manager
Show up on time for this. We understand moving can be stressful and nothing happens as you plan. If you are going to be late or unable to move on time, let your property manager know.
13. Leave a forwarding address 
Make sure we know where to send your check!
14. Reach out to your property manager with any questions or concerns
We're here to help and we want you to get all your money back. Don't hesitate to contact us with any questions before you move out.